Pen It! Magazine - Welcome
Write It, Read It, Speak It, Hear It.....
Hello from your Editor - Debi Stanton. Welcome to Pen It! Magazine. The first local magazine of it's type. We are in our sixth year of publication. You will find Pen It! is a magazine dedicated to writers, readers and anyone who appreciates words! Pen It! Magazine is published bi-monthly to keep readers informed of what is going on in the world of writing. We will have information on good books you should read, poetry submitted by our readers, interviews, featured authors, New Releases by local authors and lots of fun stuff. So,click on our Blog and let us know how we are doing.
Welcome!
In our Sixth Year!
What to look for in each issue:
Featured Author
Updates on Local Writing Groups/Organizations
Publications - Local Authors
Book Reviews - Jonathan Kellerman
Interview with John "Survivor" Blake
New Book Releases
Poetry Corner
Writing Tips
and much much more!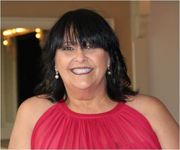 Your Editor - Debi Stanton
Debi Stanton lives in Scipio, Indiana with her husband, Ray and their four miniature Dachshunds; Toby, Dottie, Scarlett and Bella Graycee. She has two children, Dustin and Casey and six beautiful grandchildren: Kaitlyn Marie, Azalee Elizabeth, Dylan Lee, Lillyonna Vanessa, Malachi Jayden and Jalysa.
Debi has been writing since high school and has published several books; The Daring Adventures of Donnie The Dachshund - a Children's book; Ride The Spirit Horse - a collection of poetry and short stories; a cookbook, Recipes From A Country Cook; The Quest For Shireman - her young adult novel and her latest publication, The White Sofa - a suspense/romance published by Rebel Ink Press.
Debi was a member of the Writers, Readers and Poets Society of Nashville, Indiana and currently is the director of the Bartholomew County Writers Group in Columbus, Indiana. You can contact Debi at debih7606@frontier.com or visit her blog based on her cookbook: www.recipesfromacountrycook.blogspot.com.
We Would Love To Hear From You!
For Submissions:
Subscription Information

Subscription Price: _____ $40.00 annually for printed subscription _____ $15.00 annually for E-Subscription (6 issues)
Name: ____________________________________________________________________________________
Address: __________________________________________________________________________________
City: ____________________ State ______ Zip ___________
Phone #: ___________________________________
Mail Coupon to: Make checks payable to Debi Stanton
Pen It! Magazine (812) 371-4128
Debi Stanton, Editor
5110 West County Road 400 North
Scipio, IN 47273